Industry Credits
Advanced Co-extrusion equipment "OMIPA" , 100% high quality raw material from "Makrolon" or "Lexan", Strong experience in extrusion industry, rich product line, Professional, nice and kind sales team, local Customer service personnel speaks your language, all these have made Excelite be your best partner in Plastic industry.
Get to Know us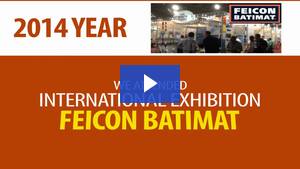 Customer Review
Excelite is really a good supplier of polycarbonate sheet,very happy to work with them . I have to say Excelite has made all things excellent!
Mr. Lee, CEO of JA Plastic
Meet us
10-14 March 2014| Anhimbi- SP-Brazil
Excelite attended 2012 and 2013 FEICON BATIMAT held in Sao Paulo, we really had a great meeting with customers there.
More